Tooth Extractions – Fort Worth, TX
Teeth Extractions
Safe Tooth Removal When You Need It Most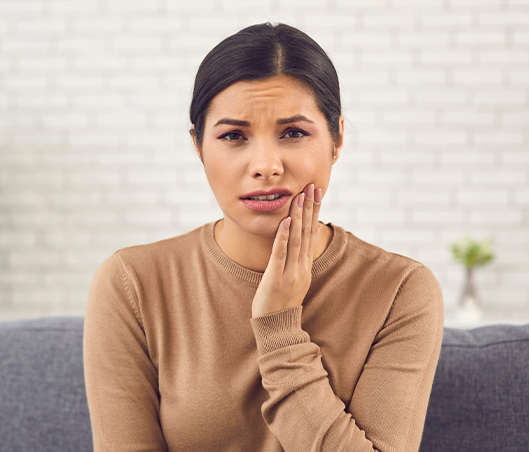 Unfortunately, many of us know what it's like to need a tooth removed. Thankfully, at Bonds Ranch Family Dentistry, we have trained dental experts that fully understand just how serious and important this procedure can be. As such, they are well-trained in performing tooth extractions in Fort Worth and can remove yours as painlessly as possible.
Reasons to Have a Tooth Removed
There are many reasons why you may need to have a tooth removed. These include:
Tooth decay: There is no question that the most common need for a tooth to be removed is due to tooth decay. This occurs when the tooth has become so infected that keeping it in may result in serious illness, pain, or even an infection. It is often a result of delaying regular dental visits.
Gum disease: Gum disease, unfortunately, can often destroy teeth as well, leading to infection, pain, and overall mouth dysfunction. This is another reason why it is so vital that you see a dentist on a regular basis.
Broken teeth: Teeth can break. Sometimes, they simply weaken when proper dental care is neglected. When this occurs and depending on where the tooth has broken, it may be best to remove the tooth and work with an oral surgeon to install a new dental prosthetic.
How Does Tooth Extraction Work?
This depends on a variety of things, including the seriousness of the reason for your tooth removal, how much pain you are in, and what sort of experience you are looking for. Generally, you'll be given some sort of anesthetic: either local (to numb the area in question) or general (to render you temporarily unconscious). Using a series of tools, the dentist will then remove the tooth from your gums. Teeth can be difficult to remove, but our expert oral surgeons are able to handle this procedure quickly and efficiently.
Thankfully, tooth extraction aftercare is rarely complicated. Stitches are often used, and you'll likely be given over-the-counter medication or some painkillers as the area in question heals.
The Importance of Preventive Dental Care
As you can see, many of the issues noted above can be avoided with regular dental care. Indeed, seeing Dr. Presley on a regular basis can stop many dental health problems before they start. She can give you the advice, medication, and tools you need to ensure that your teeth are in the best shape possible.
Request Your Appointment
At Bonds Ranch Family Dentistry, we make it convenient to plan your visit. Click the link to request an appointment time that best fits your busy schedule. We can't wait to see you!
Request Appointment