Preventive Dentistry – Fort Worth, TX
Give Your Smile the Care It Deserves
When possible, it's always better to prevent dental issues from occurring rather than treat them after the teeth and gums have already been damaged. At Bonds Ranch Family Dentistry, we offer a wide variety of dental services aimed at keeping you and your family's smiles safe for a lifetime. Reach out to us if you'd like to learn more about the preventive dentistry in Fort Worth that we provide.
Why Choose Bonds Ranch Family Dentistry for Preventive Dentistry?
We See Patients of All Ages
Easy-to-Use In-House Membership
Timely Emergency Dentistry
Dental Checkups & Cleanings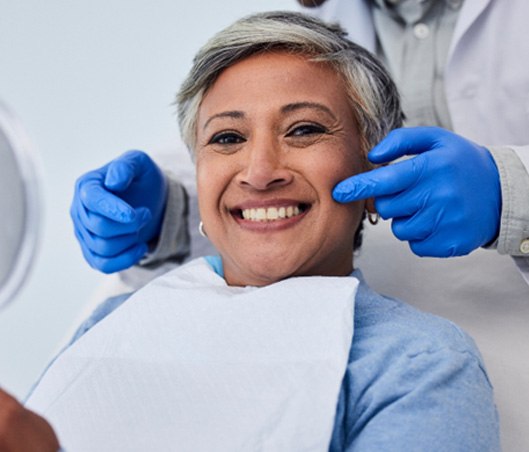 The American Dental Association, along with our experienced team at Bonds Ranch Family Dentistry, recommends visiting the dentist every six months for routine checkups and cleanings in Fort Worth. We're happy to provide thorough, gentle care to patients of all ages and make sure that during each of your routine maintenance visits, any signs of oral health issues are spotted and treated as early as possible. This allows you and your children to go through life with a healthy, confident smile that will hopefully remain that way forever!
Learn More About Dental Cleanings
Oral Cancer Screenings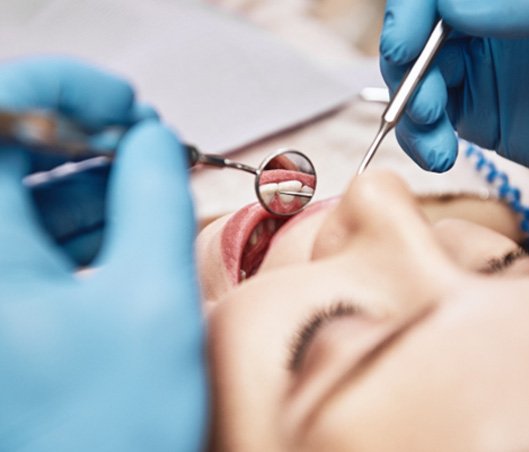 At each of your bi-annual checkups, you'll receive a thorough oral cancer screening from Dr. Presley or one of our experienced dental hygienists. Our goal is to spot symptoms of oral cancer as early as possible so we can refer you to the appropriate specialists for additional testing or treatment. We want our patients to enjoy happy, carefree lives, which we aim to provide through attentive, expert preventive services like oral cancer screenings every six months.
Learn More About Comprehensive Exams
Bad Breath Treatment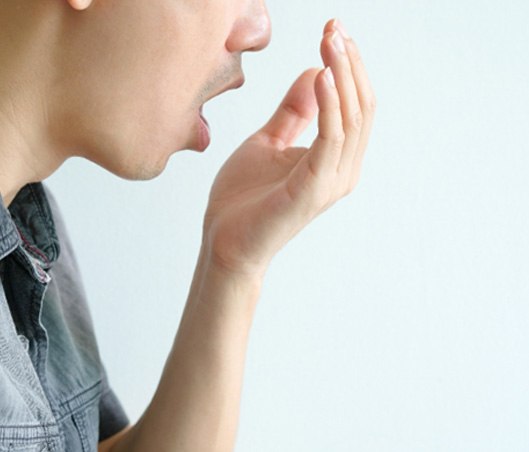 Bad breath, clinically known as halitosis, is an incredibly common, confidence-dwindling condition that many of our patients deal with. It can develop due to a range of underlying issues, some that can be treated, and some that require changes in habits, like quitting tobacco usage and excessive alcohol consumption or even eating certain foods. If you're concerned about bad breath, our team can examine your mouth in search of any common underlying cases, like gum disease. If we do identify treatable conditions, we can help you move forward with an appropriate treatment to solve your problem.
Learn More About Bad Breath Treatment
Gum Disease Treatment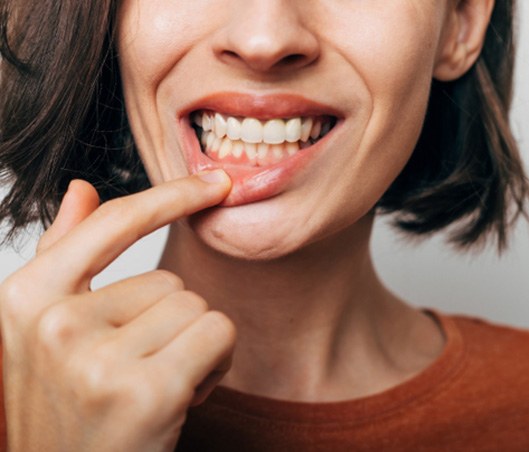 Gum disease is one of the most common oral health problems in the country, estimated to impact one out of every two adults, according to the Centers for Disease Control and Prevention. For our patients showing the early or late signs of this disease, we offer several effective ways to preserve your smile and, in some cases, reverse your symptoms. These include scaling and root planing, also known as a deep cleaning, and soft tissue management to control the accumulation of harmful oral bacteria.
Learn More About Periodontal Therapy
Athletic Mouthguards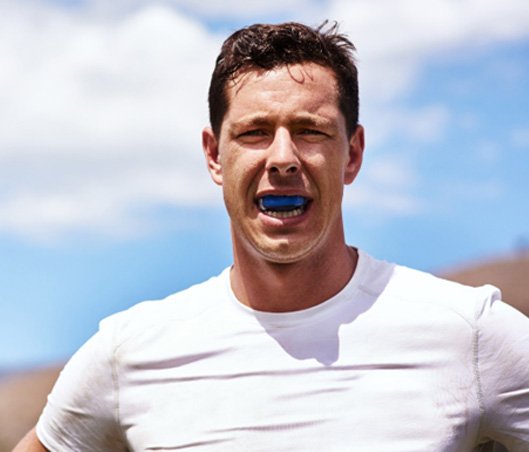 Whether your teen participates in contact sports like football, or you play in a fun local adult league, we highly recommend investing in a customized athletic mouthguard. These are crafted from durable, cushioning materials that can protect your teeth and jawbone, minimizing your chances of sustaining a serious oral injury while you're on the court or field.
Request Your Appointment
At Bonds Ranch Family Dentistry, we make it convenient to plan your visit. Click the link to request an appointment time that best fits your busy schedule. We can't wait to see you!
Request Appointment