Cosmetic Dentist – Fort Worth, TX
Creating a Smile You Can Proudly Show Off
Did you know that one survey found that 78% of Americans perceive adults with crooked teeth as unsuccessful? It was also reported that the #1 thing people notice when meeting someone is their smile and 77% of women think crooked teeth are a bigger turn-off than a receding hairline. If that wasn't reason enough to invest in your smile, additional studies have shown that "bad" teeth can affect income, job promotions, hiring decisions, and dating. Fortunately, our team at Bonds Ranch Family Dentistry offers numerous solutions for straightening and reshaping teeth, filling in gaps, correcting bites, and whitening your smile. Call us today to learn more about our available options for cosmetic dentistry in Fort Worth!
Why Choose Bonds Ranch Family Dentistry for Cosmetic Dentistry?
Highly Trained and Passionate Dentist
Convenient Appointment Times
Multiple Financial Solutions Available
Cosmetic Bonding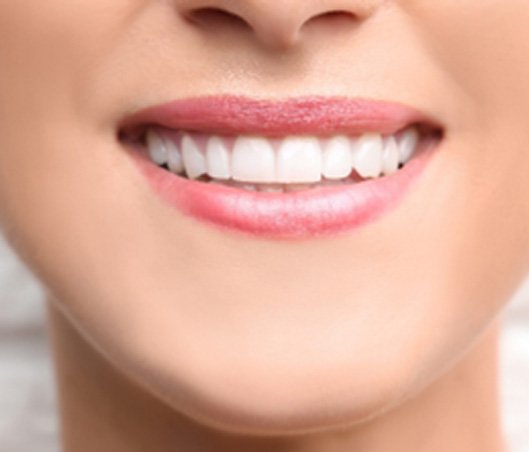 When you look at your smile, do you notice small chips, stains, and other imperfections? Good news: our Fort Worth cosmetic dentist, Dr. Presley, can conceal these dental flaws and several others with cosmetic bonding! This quick, effective, and painless treatment also can be completed in a single visit, so you won't have to wait long to achieve the smile of your dreams either.
LEARN MORE ABOUT COSMETIC BONDING
Teeth Whitening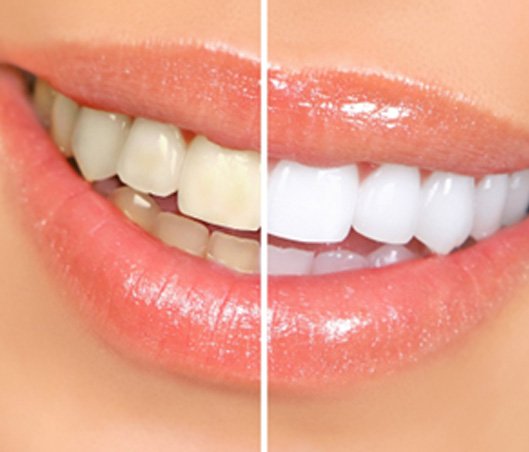 From frequent consumption of dark-colored beverages to tobacco use, your teeth can become discolored for numerous reasons. Fortunately, there is a way to have a bright, beautiful smile again: our professional teeth whitening treatments! With a hydrogen peroxide gel and special light, our team can lift stubborn stains in as little as 20 minutes. Before you know it, you'll have a smile that looks as great as it feels.
LEARN MORE ABOUT TEETH WHITENING
Veneers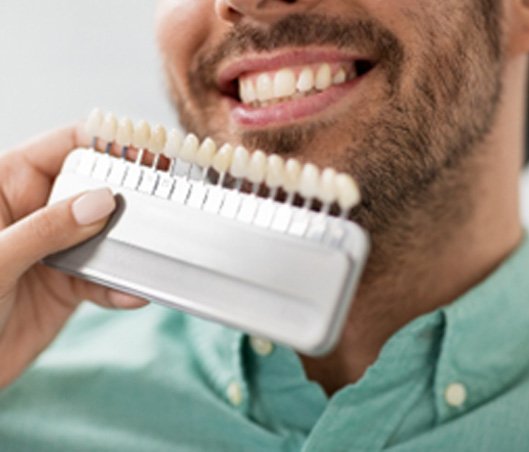 One of the most popular cosmetic dental treatments, veneers are incredibly versatile. They can completely transform your smile by concealing common imperfections, like noticeable gaps, significant chips, and permanent discoloration. One of the biggest advantages of this smile-enhancing treatment is that the entire process can be completed in three visits or less. Plus, the results can last for more than a decade with proper care!
Candid Clear Aligners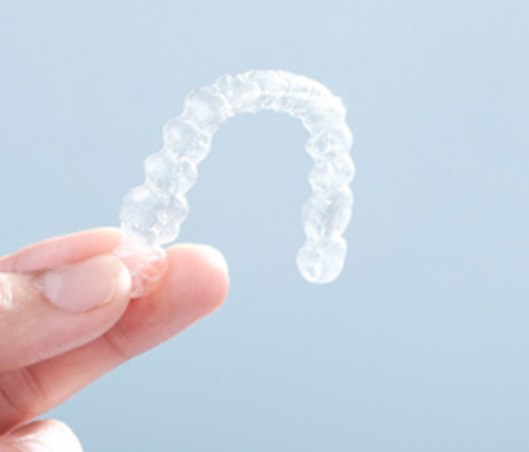 Candid Clear Aligners allow you to have the best of both worlds: discreet trays and convenient treatment. With this orthodontic solution, Dr. Presley will provide you with custom clear aligners, which you will wear for about two weeks at a time. You'll share your progress scans with our team via the CandidApp™, allowing us to keep a close eye on your progress. At the end of your series of trays, you'll have the straight teeth and beautiful smile you've always wanted!
LEARN MORE ABOUT CANDID CLEAR ALIGNERS
SmileFast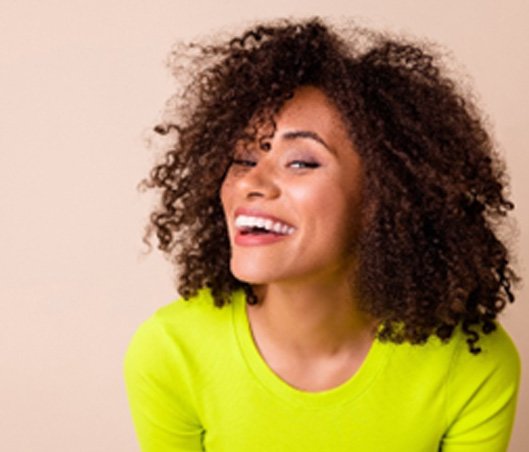 Able to help patients with discolored, spaced-out, or misshapen teeth, SmileFast is extremely versatile and is ground-breaking when it comes to smile makeovers. In short, we can use photos and impressions so you can visualize what your smile may look like. In fact, we can even send you the photo after your consultation!
Request Your Appointment
At Bonds Ranch Family Dentistry, we make it convenient to plan your visit. Click the link to request an appointment time that best fits your busy schedule. We can't wait to see you!
Request Appointment