Restorative Dentistry – Fort Worth, TX
Rejuvenating Smiles Impacted by Damage
Do you have a badly damaged tooth that needs to be replaced? Have you suffered from bone loss in your jaw? Our team at Bonds Ranch Family Dentistry is ready to help you find relief from a wide variety of complex dental issues thanks to our advanced options for restorative dentistry in Fort Worth. Call us today to learn more about the dental services we might recommend to save your smile.
Why Choose Bonds Ranch Family Dentistry for Restorative Dentistry?
We See Patients of All Ages
Convenient In-House Membership
Experienced & Friendly Dentist
Tooth-Colored Fillings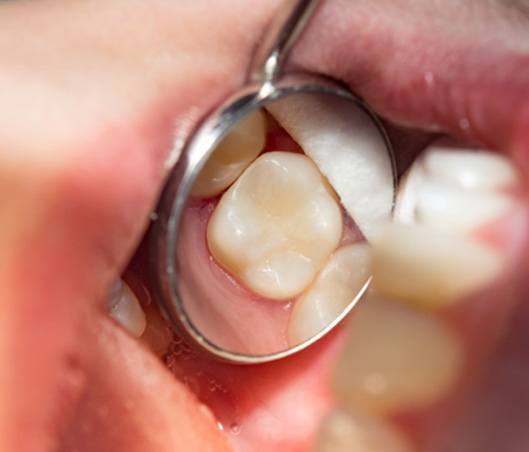 As one of the most common oral health problems among children and adults alike, cavities are something we treat frequently here at Bonds Ranch Family Dentistry. We use a biocompatible, natural-looking material to fill and seal-off a tooth that has been impacted by decay, protecting it from the threat of further erosion and preventing an infection from developing. Not only can composite resin be custom-shaded to match the color of surrounding teeth, but it also requires that less of your natural tooth structure be altered in order to be placed.
Learn More About Dental Fillings
Dental Crowns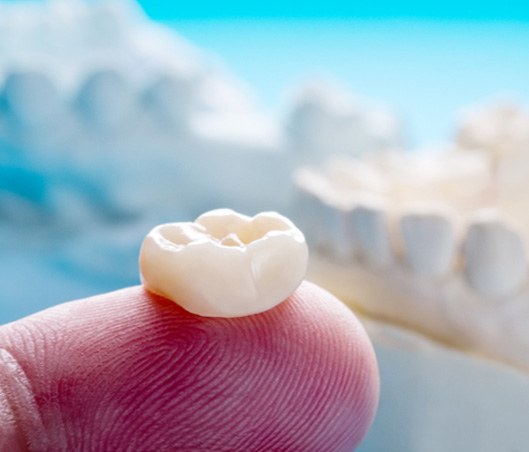 Dental crowns in Fort Worth are cap-like restorations that are custom-crafted for individual teeth that have recently undergone treatment, like a root canal or a large filling, or are severely damaged. Dr. Presley takes pride in using the highest quality, natural-looking dental materials, not only providing long-lasting support, but also camouflaging any signs that a tooth has been treated when others take in your smile or laugh.
Dental Bridges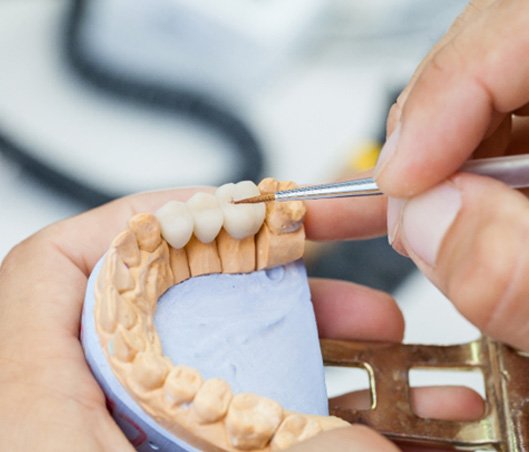 Dental bridges are comprised of two main components: dental crowns that anchor the prosthetic in place, and free-standing replacement teeth called pontics. When secured within the mouth, dental bridges can close gaps left by anywhere between one and four consecutive missing teeth. They can also be attached to dental implants to avoid needing to alter your existing healthy teeth. Once your treatment is finished, you'll be able to enjoy a complete and functional smile again.
Learn More About Dental Bridges
Dentures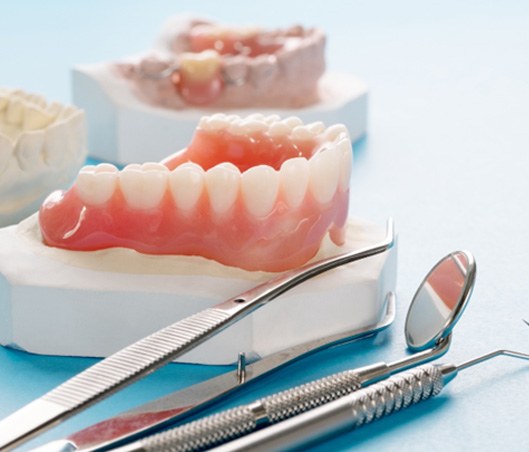 Whether you're missing several or all of your teeth along an arch, dentures in Fort Worth are a reliable, popular way to regain your smile. Full dentures are designed to sit atop the gumline, using natural suction to stay in place, while partials have a metal or acrylic base that fits between existing teeth like a puzzle piece. Dentures can also be secured to dental implants for a more permanent, dependable foundation for your new replacement teeth.
Learn More About Dentures & Partials
Full-Mouth Reconstruction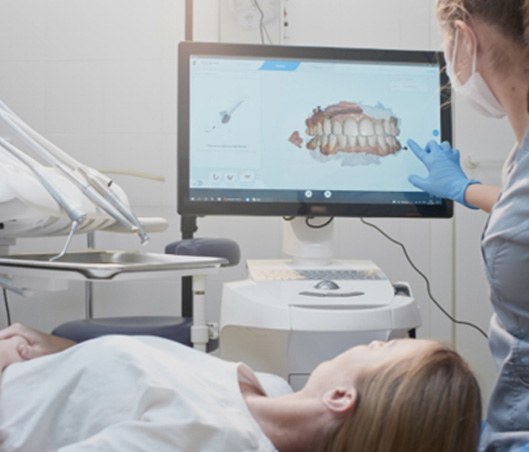 If you're struggling with a more complex tooth loss situation, Dr. Presley also offers full-mouth reconstruction. This process takes a more comprehensive approach to restorative dentistry, helping you regain a whole and healthy smile through a combination of treatments listed above. Our team will sit down with you to discuss your smile goals, budget, and timeline, and we'll create a customized treatment plan that is tailored to meet your unique needs. Schedule a consultation with Dr. Presley today to get started!
Request Your Appointment
At Bonds Ranch Family Dentistry, we make it convenient to plan your visit. Click the link to request an appointment time that best fits your busy schedule. We can't wait to see you!
Request Appointment