Candid Clear Aligners – Fort Worth, TX
Straighten Your Teeth at Home
There are lots of clear aligner systems on the market today. Some, like Invisalign, are designed to happen with the close personal supervision of a dentist, while others are almost entirely DIY. Is there a happy medium between the two, a treatment that combines at-home convenience with the peace of mind that can come only with a dentist's assistance? Yes. In fact, Bonds Ranch Family Dentistry is proud to offer Candid clear aligners in Fort Worth. Let's talk about this remarkable dental treatment!
How Candid Clear Aligners Work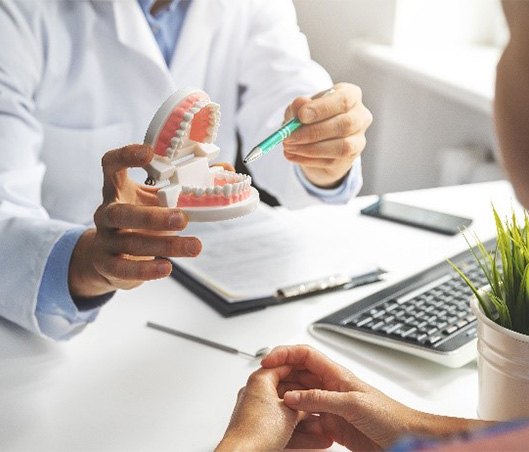 To offer patients a convenient, effective, and discreet teeth-straightening solution, Candid works with dentists like our very own Dr. Rhiannon Presley. After your initial consultation, which is where we will conduct a quick diagnostic exam and confirm if you're a candidate, you'll be given a series of clear aligners made just for you. Each aligner step requires two weeks of wear. At the end of each step, you'll receive a notification via CandidApp™ to share a progress scan with Bonds Ranch Family Dentistry. These progress scans help us ensure your teeth are moving according to plan. It's a great alternative to regular, in-person check-ins—especially if you're on a tight schedule.
Indications for Candid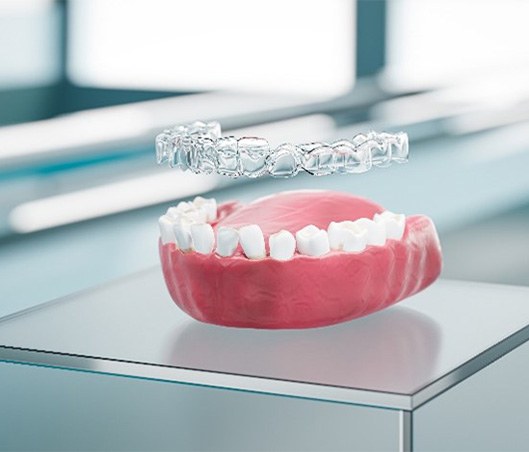 Candid clear aligners can address a wide range of mild to moderate orthodontic issues. Here are some examples of problems that they can commonly address:
Crowded Teeth
Crowded, overlapping teeth can trap food between them, making it difficult to maintain a clean mouth. Candid can relieve the crowding, giving each tooth the space it needs to function and look its best.
Gaps Between Teeth
Extra space between the teeth is often regarded as unsightly, and it can leave your gums vulnerable to harm. Candid aligners may be able to move the teeth closer together, thereby improving both the appearance and health of your smile.
Bite Alignment
Issues like overbite, underbite, and crossbite can contribute to symptoms such as jaw pain, broken teeth, and more. In many cases, Candid clear aligners are able to address these problems and help you enjoy a harmonious bite.
The Benefits of Candid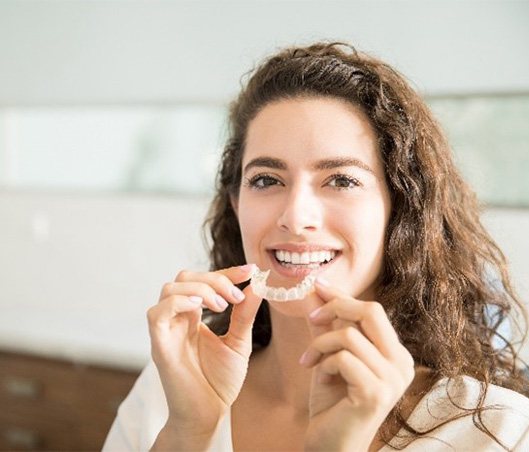 Some of the top benefits of Candid clear aligner treatment include:
Advanced technology. Precise 3D printing, advanced monitoring equipment, and highly accurate dental scans are just a few of the instruments that make Candid a reliable option for straightening teeth.
Just like Invisalign and other popular brands, the aligners do not call a lot of attention to themselves while they are on your teeth.
The at-home nature of Candid treatment makes it highly convenient for busy professionals, students, and those with heavy family responsibilities.
How Much Does Candid Cost?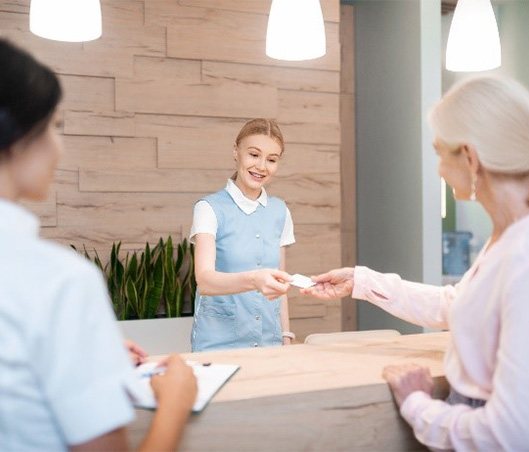 The cost of Candid clear aligners depends on how many aligners you need. On average, it costs less than Invisalign but more than clear aligner treatments that have a stronger DIY focus. During your consultation, we will be able to provide you with a price estimate and help you explore your payment options. Plus, we will review all of the financial solutions available to you, such as dental insurance and CareCredit.
Request Your Appointment
At Bonds Ranch Family Dentistry, we make it convenient to plan your visit. Click the link to request an appointment time that best fits your busy schedule. We can't wait to see you!
Request Appointment