SmileFast – Fort Worth, TX
SmileFast
Planning and Creating Your New Smile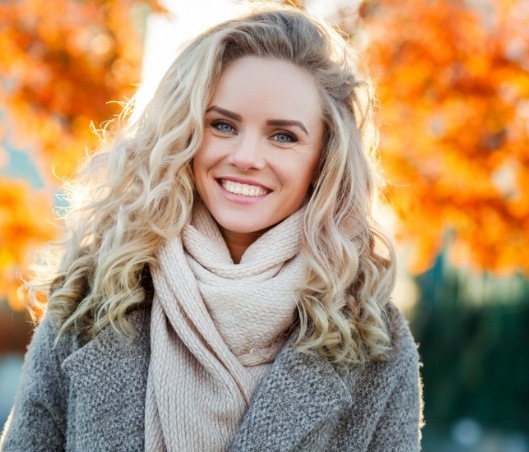 Need to improve your teeth? SmileFast is here to help! Contact Bonds Ranch Family Dentistry today to learn about SmileFast in Fort Worth.
What is SmileFast?
SmileFast is a ground-breaking new development in Smile Design, Trial Smile Preview, Refinement of the Smile, and Smile Makeovers.
SmileFast can help if:
You have discolored teeth
You have spacing between your teeth
You want to change the shape of your teeth
You want a treatment that is gentle and carries minimal risk to your underlying natural tooth
Will there be any pain with SmileFast?
Most modern dental treatments are completed using dental anesthetic which, once carefully administered, will mean that there is no pain at all throughout the procedure. After treatment is completed, you may get some slight sensitivity which may last for a few days, but Dr. Presley will go through all these details with you beforehand and well before any planned appointments. Making sure you are fully informed, well-supported, comfortable, and ready to receive your perfect new smile is very important to Bonds Ranch Family Dentistry.
I am a nervous patient. Can I still have treatment?
Not to worry! During the initial consultation for SmileFast, Dr. Presley doesn't need to do anything to your teeth. All she needs to do is take a look at your teeth and record some photos and an impression of your mouth. The SmileFast Design stage of planning is completely for you, so that you can get an idea of the options available to you and the different directions you may take to achieve the smile of your dreams. There is no commitment and plenty of opportunity to learn about your smile until you feel confident to move forward.
I'm not sure if SmileFast Is for me, and I feel a bit embarrassed to ask.
Please don't be embarrassed. You will never be judged by the team at Bonds Ranch Family Dentistry. Everyone deserves the happiness a beautiful smile can bring, but we realize that lots of people have had negative past dental experiences that may have prevented them from reaching the best care they were entitled to. Dr. Presley will make it as pain-free, stress-free, and enjoyable as possible.
How do I begin my SmileFast Journey?
The first step to all SmileFast treatments is to make an appointment at Bonds Ranch Family Dentistry and begin the SmileFast Design stage of planning to find out if you are suitable for smile enhancement of your teeth.
With only a few photos and either an impression or a digital scan of your teeth, you will be able to see what your new smile may look like with the SmileFast augmented SmilePhoto. This SmilePhoto shows your full face with a beautiful proposed new smile and will be sent to you shortly after your consultation with Dr. Presley.
Request Your Appointment
At Bonds Ranch Family Dentistry, we make it convenient to plan your visit. Click the link to request an appointment time that best fits your busy schedule. We can't wait to see you!
Request Appointment